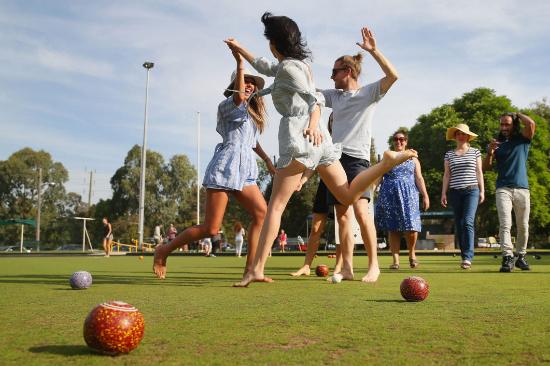 Twilight Bowls
Every Summer the club runs a "Twilight Bowls Season" on Tuesday evenings, that commences mid October and ends late March of the following year, with a three or four week break over the Christmas New Year period.
Bowls start at 6:00 pm so come on down from 5:30 pm to register your team, check out the draw and enjoy the sausage sizzle before the bowls gets underway.
Open to both club and casual bowlers it is a fun evening including an Organised Competition, Sausage Sizzle, Bar Discount, Team and Lucky Draw Prizes and raffles, all for $10.00 per player per evening. If you wish we can invoice your team entry fees in advance. Just let us know and we will get it sorted for you. 
We have over 60 set of bowls available for use for those who don't have there own.
Three players per team, so get a team together of your friends, family or workmates and enter a team. If your team is a player short, contact us and we can help you get a team together. It is often good to have more than three in your registered team, as everyone wont be available every Tuesday.
To register a team, or you have any questions, phone and leave a message on 07 5753838 or contact us.
2020-21 Season
Twilight Bowls restarts for the coming season on Tuesday 27th October and most Tuesdays until Tuesday 22nd December 2021, when we have a break for Christmas
We restart on Tuesday 19th January with the final evening for the season being Tuesday 9th March 2021. 
Get your mates organised now and send us your details at the above contact.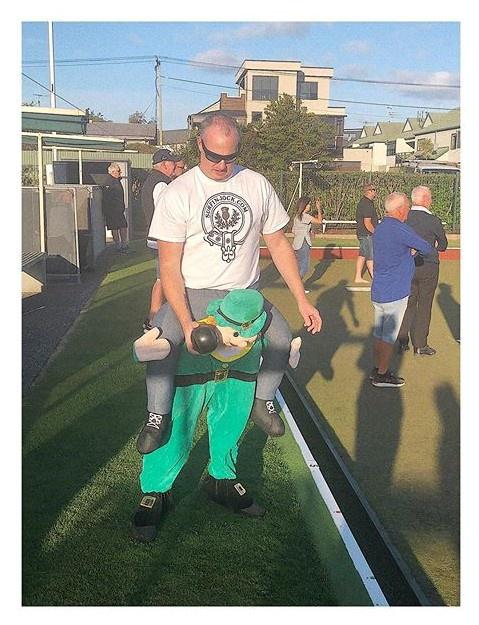 2019-20 Season
Twilight Bowls started on Tuesday 22nd October 2019 with the final evening before Christmas being Tuesday 17th December 2019. 
Unfortunately the final evening was rained off with the top teams being Pork Belleez, AGM, McMillan & Lockwood and the Ultimate Bowling Stones.  
We recommenced after Christmas on Tuesday 14th January 2020 with 32 teams registered and the final evening for the season being Tuesday 17th March 2020 St Patricks Day, with Trowel Trades being the season winners defeating Bowl Busters on the final evening.
Team names include Bowls of Steel, Three Cats & a Dog, Goldilocks and the 2 Beers, Arataki Attackers, The Pill Poppers, Gutter Punks, Bowls Busters and many more. Could you give them a run for their money??
Last season finished with positive feedback from those who participated and keen to be involved this season. Comments include the following:

Gotta say, it's been the most enjoyable season of twilight bowls, full of good laughs. So I would like to take a minute just to say thanks ! Thanks for putting on the most enjoyable season together. Have thoroughly enjoyed the format that you introduced and think you have done a wonderful job. So again thank you and I look forward to next season.

Support those who Support Us: